Gunn & Moore is delighted to announce the signing of Dan Lawrence who has committed to using GM products for the 2019 season and beyond.
"I am really excited to join Team GM and I can't wait to get going this English summer, using some quality kit and hopefully scoring a lot of runs," said Lawrence. "Seeing the bats that my club captain Ryan ten Doeschate and Tom Westley keep receiving made the move to GM a sensible choice. I am looking forward to going up to GM HQ in Nottingham to spend time with the craftsmen and women, and the rest of the team to get the best kit available moving forward."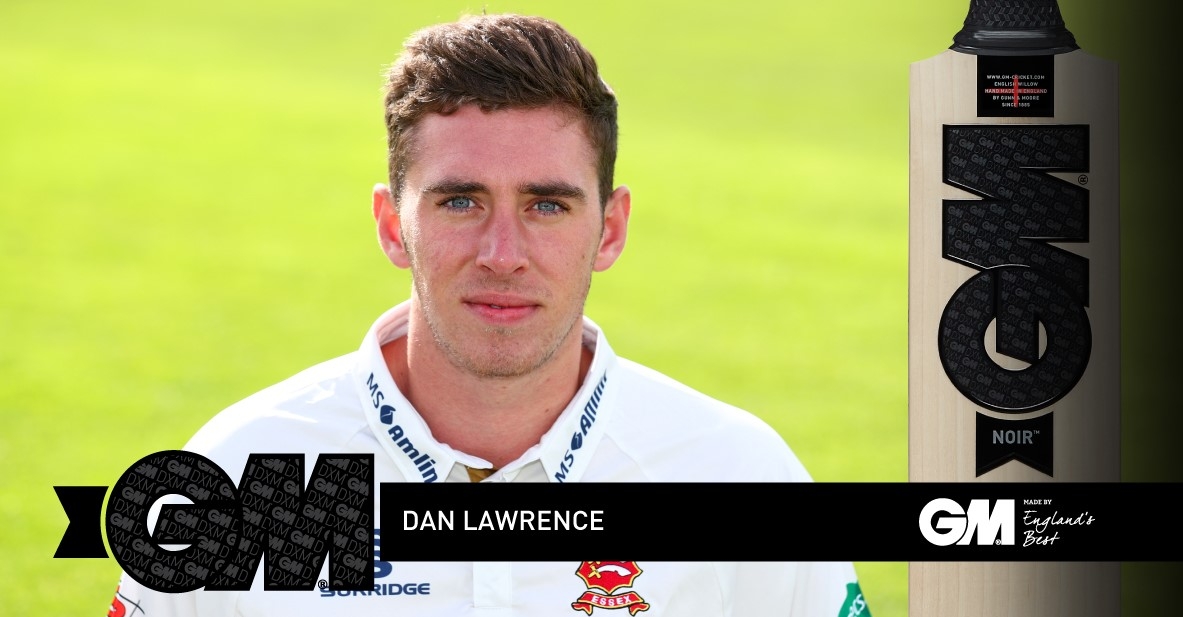 Lawrence is one of the England's brightest prospects, having made his debut in 2015 at just 17 years old. In just his second First Class match he made a chanceless 161 against Surrey, announcing himself to the cricketing world by being the third youngest centurion in the County Championship's long history, Essex's youngest ever first-class centurion and the youngest centurion at The Oval.
Since then, Lawrence has continuously proven himself at the professional level, culminating in him winning Young Cricketer of the Year by the Cricket Writers' in 2017 as his newly-promoted Essex side won the County Championship for the first time in 25 years. That season saw him score 761 runs at an average of 44.76, including three pivotal hundreds.
"I could not be happier to bring Dan Lawrence to Gunn & Moore. Dan, in my eyes, is a real diamond of a cricketer, he really excites me and is well established as a main stay in the Essex 1st team," said GM's Head of Sponsorship, Richard Harris. "Dan definitely has the potential to play international cricket and we hope we can assist him in achieving this goal. He has a certain flair that is suited to all forms of cricket and his current First Class record speaks for itself, with 7 first class hundreds in just 40 games as a 21-year-old.  Hopefully this year, with the help of the Noir L555 DXM, we will get to watch Dan fly."
The Essex prodigy will be hoping to emulate his County and GM teammate, Tom Westley, who represented the England Test side in 2017. Having already made his England u19 and England Lions debut, Lawrence is already well on his way to making it at the highest level.