Surrey Storm Star Mikki Austin has joined Molten and Net1 as a netball ambassador.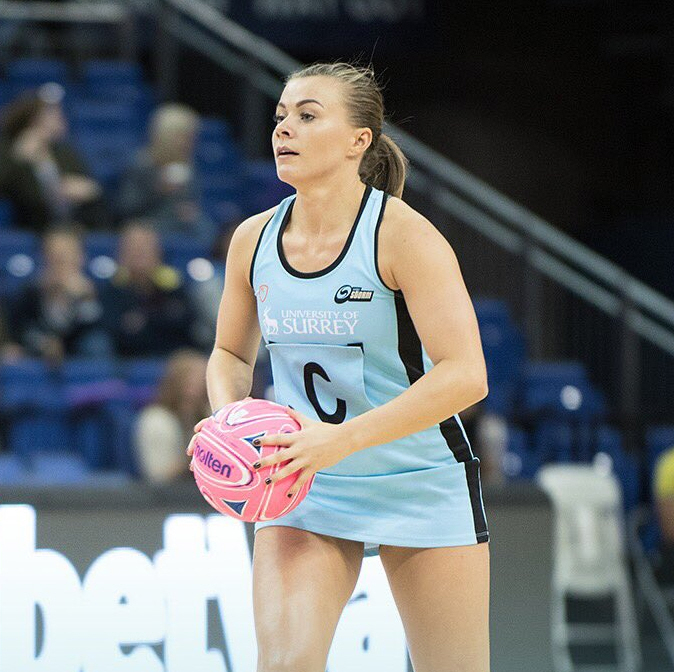 Mikki has already had a fruitful netball career, going through the youth system at Hertfordshire Mavericks before making the switch to Surrey Storm ahead of the 2015 season. There, she played a crucial role in Storm's success, winning the Superleague the next two seasons. At age 24, she has a lot of her career, and hopefully more titles, in front of her.
Mikki is entrenched in the game, from coaching at school level, to coaching aspiring professionals, to playing at the highest level in the UK. She is currently healing up from an injury, hoping to be back to playing in the next few weeks to help Surrey to a third league title.
'I am incredibly honoured and excited to be the netball ambassador for Molten/Net1, as a two-time Superleague champion and someone who plays netball every day I understand the importance of high quality netballs and I look forward to working with Molten and Net1 to make their presence in the netball world felt.'
This comes at an exciting time for Netball, with more and more TV time and tournaments such as the Fast 5 All Stars Championships bringing Netball some of the focus it deserves. Participation is also booming in the sport, seeing a 44% increase over the last year. Molten and Net1 are pushing this change, with a new range of top quality netball's out in April, and sponsorship of the All Stars tournament.
Molten and Net1 Managing Director Edward Lowy is thrilled:
'Welcome Mikki to the team. She has had an amazing career so far, and does fantastic work both on and off the court for Netball. We are excited to work with Mikki and extend our involvement in the sport.'
Take a look at the new netball range below:
https://www.playwiththebest.com/netball/netballs.html