This past weekend saw the fourth instalment of the Hoopsfix All-Star Classic return in style after a year-long hiatus in front of a sell-out crowd at the Brixton Recreation Centre.
Molten supply the ball and have been proud sponsors of the event since its inauguration in 2014 which showcases some of the finest young British basketball players over two matches, called the Underclassmen Game and the Class of 2018 Game.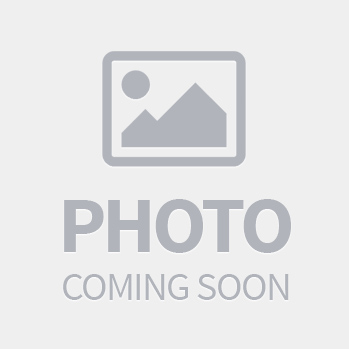 Several big names of the sport were in attendance in the 700-strong crowd including Great Britain and England seniors, Commonwealth Games silver medalists, GB's performance director, Basketball England's pathway manager, BBL players and coaches as well as legends of the game in the UK.
The first game of the day saw Team Black run out 85-71 victors over Team White in the first-ever Underclassmen game. Ade Adebayo took MVP honours, helping lead his side to victory with GB junior internationals Mate Okros and Hosana Kitenge also adding 11 points apiece in the win.
Adebayo commented: "It was a great feeling to win MVP after working so hard - it was a humbling moment. I really enjoyed playing and it was such a fun atmosphere, too, which made it amazing."
Meanwhile in the Class of 2018 game, GB Under-18 Brian Amabilino-Perez took MVP honours in the with 20 points - including 11 in the fourth quarter - along with 10 rebounds to lead Team White to a thrilling 85-88 win over Team Black.
Sesan Russell added 19 points in the win for Team White including a pair of clutch free throws down the stretch to leave the opposition needing a three for overtime and Josh Edwards' effort rimmed out at the buzzer.
The two teams would go into the final quarter level at 62-62 to leave the contest evenly poised with the intensity picking up at both ends. Amabilino-Perez began to make his mark with eight points including a huge throwdown to send the sell-out crowd wild. Micheal Anumba and Edwards, who combined for 39 points, kept their side in contention with the game still tied at 76-76 with 3:46 remaining.
But a dramatic four-point play from Edwards provided a thrilling finish with Team Black down 85-86 with 15.1 seconds left on the clock. Russell held his nerve from the foul line and it would be enough to hold on for the win for Team White.
"I didn't expect to be MVP, but it was a great feeling," said Amabilino-Perez – who also featured in the event in 2016. "It was a really great event and it was good to see all of the British basketball talent coming together. "The game was awesome with a really great atmosphere so it was a pleasure to play in."
Find out more about the Brixton Recreation Centre on the link below:
https://www.better.org.uk/leisure-centre/london/lambeth/brixton-recreation-centre
Photo Credit: Mansoor Ahmed