GM would like to extend a huge congratulations to England star Anya Shrubsole for her inclusion in the New Year Honours List. The last twelve months will live long in the memory for the 26 year old after helping England win the Women's World Cup, being nominated for the BBC Sports Personality of the Year award in December, and being part of the England women's cricket team who won the SPOTY Team of the Year award.
Anya popped into GM HQ recently to pick up some kit ahead of a winter training camp and for a quick chat.
"2017 will without doubt go down as one of the most memorable years ever! To win a World Cup on home soil, in front of a sold out Lord's is the sort of things dreams are made of. For the whole team is was the result of a lot of hard work and to come out on top was amazing. I think it would be fair to say it changed a lot of the girls life's for the better but most importantly really put women's cricket further on the map."
The New Year Honours list for 2018 is defined as recognising the achievements and service of extraordinary people across the UK. Despite the accolades and recognition though, which also include a Player of the Match performance in the World Cup Final, it won't be surprising to anyone that has ever met Anya that her own personal success comes very much second to the team's achievements.
"For me personally it was just really nice to contribute to the team in such a big game. I certainly didn't imagine some of the stuff that's come afterwards would happen. To be on the shortlist for Sports Personality and to receive an MBE is hugely humbling but it really is all about the team's success. We did it all together and everyone deserves everything they've got. Now it's up to us to make sure we keep pushing forward and improving as a team as we're not the finished article."
One of the most iconic moments in the 2017 cricket calendar was the climax of the World Cup semi-final when Anya, new to the crease, held her nerve in one of the most high pressure situations imaginable on a cricket field, to hit the winning runs and secure England's place in the final. The immediate ecstasy in watching the ball race through the covers to the boundary quickly took a back seat in order to console the distraught South African opponents which speaks volumes of Anya both as a player and a person.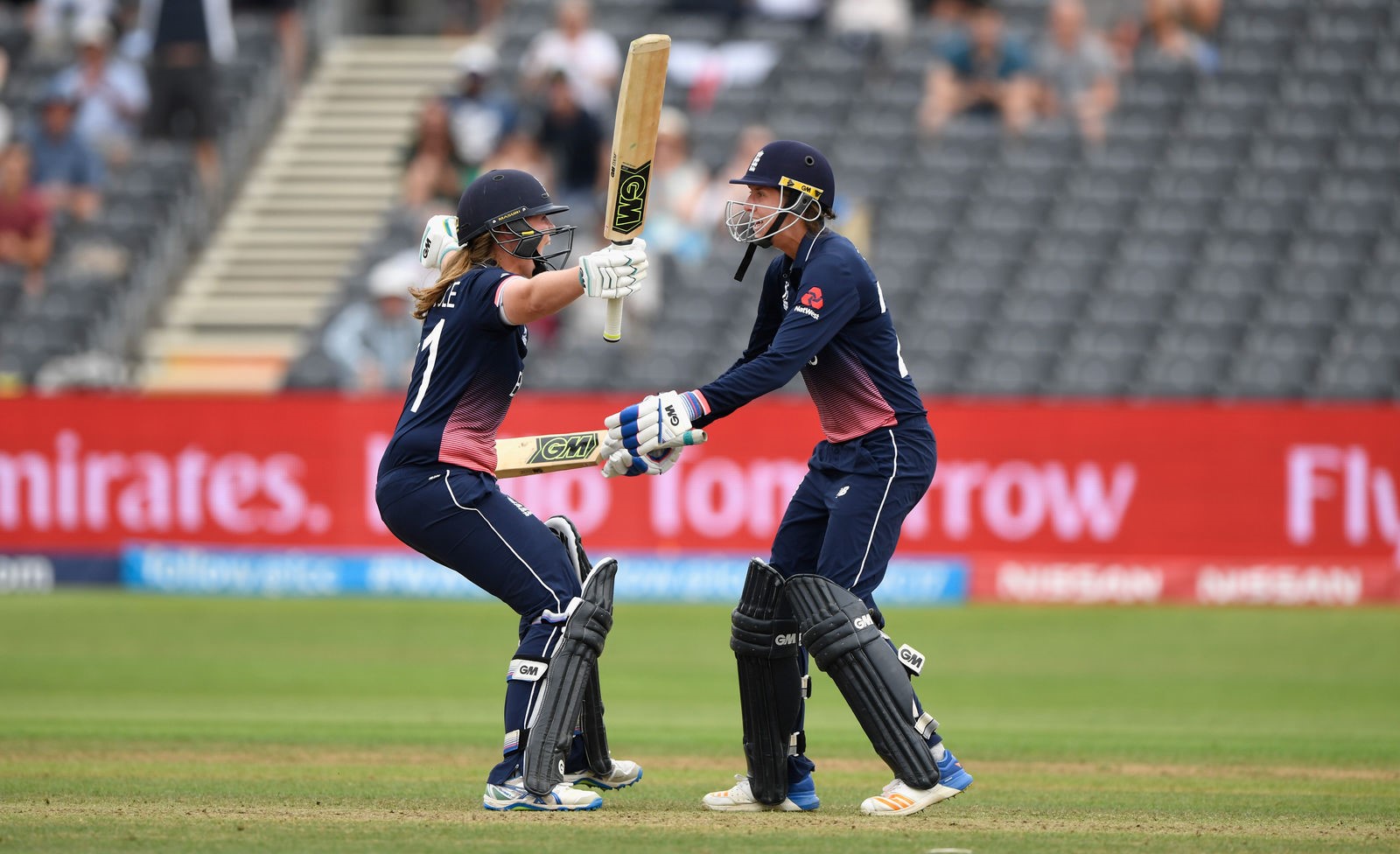 Not a bad way to follow up in the final either….!