Since 1937, Unicorn has been an integral part of the darts community. From their investment in the PDC to constantly innovating their product line, Unicorn has always been led by their passion to grow and evolve the sport, by ensuring it is accessible to everyone.
With this in mind, Unicorn has taken the decision to step away as the dartboard sponsor of the Professional Darts Corporation, following their successful 25-year partnership.
Unicorn wants to proactively focus on growing the number of players and fans, investing in bringing more people together to play darts socially and within communities.
Following national research conducted by YouGov across recreational and regular darts players, Unicorn found that half of those people would like increased access to dartboards, and the majority are looking for more opportunities to play the game socially.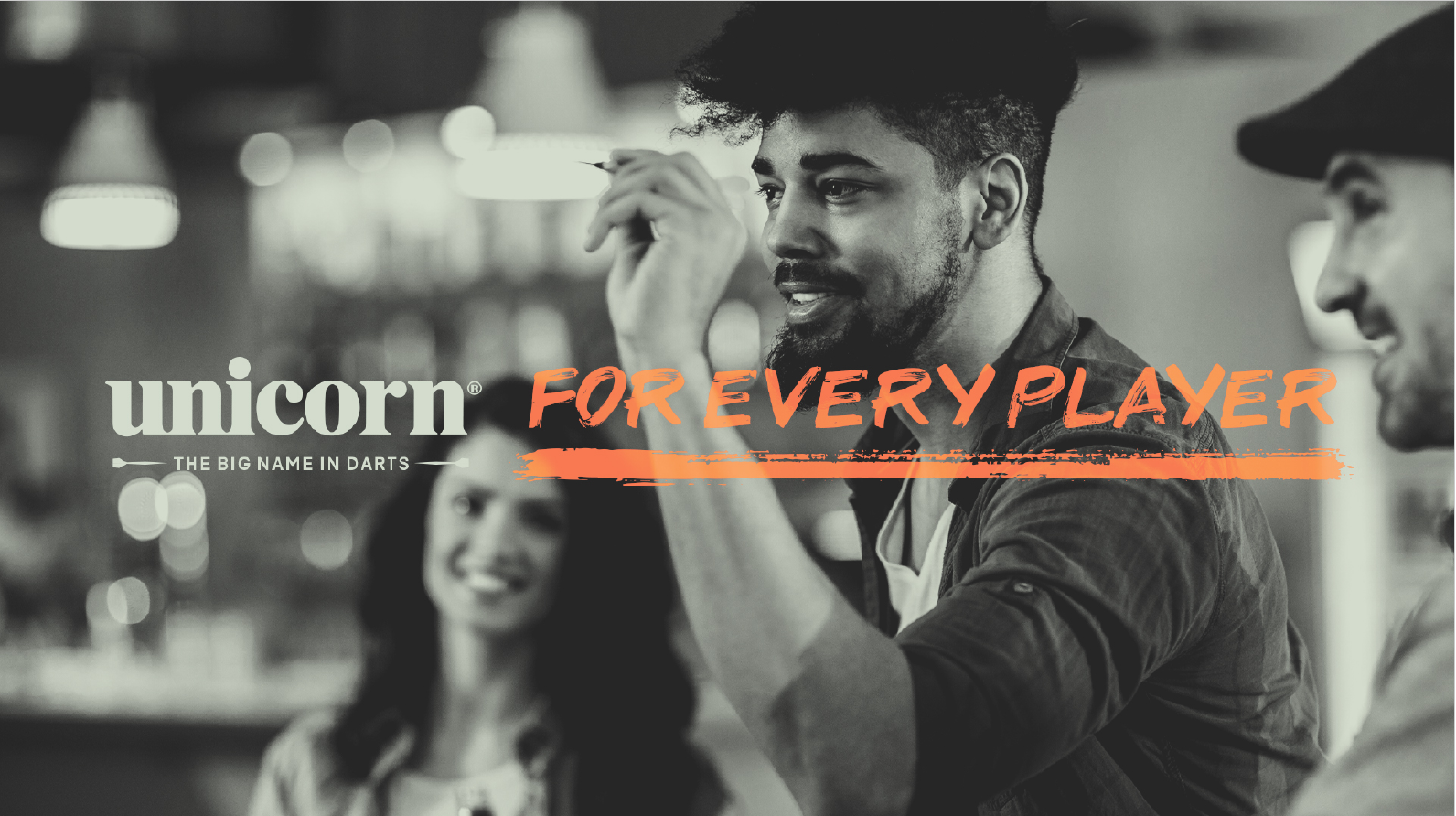 Unicorn are proud to be launching 'For Every Player' created to remove the barriers to playing the sport and embrace new fans to ensure that darts can be enjoyed by everyone.
Managing Director of Unicorn Darts, Edward Lowy said: "For us this is about taking the next step in our brands journey; we are proud of the role we have played in the PDC over the past 25 years and it is now time for us to invest in growing the darts community and inspiring more people to play and enjoy the game as much as we do."
For every game, every way of playing, and every place you play, Unicorn The Big Name in Darts are For Every Player. With a wide range of products for every skill level, visit: http://www.unicorn-darts.com/
Follow the campaign on social:
Instagram: @officialunicorndarts

Twitter: @UnicornDarts

Facebook: @unicorndarts
NOTES TO EDITORS:
For any media enquiries please contact: [email protected]
The last sponsored tournament featuring Unicorn boards will be the UK Masters at Milton Keynes which finishes on the 30th January 2022.