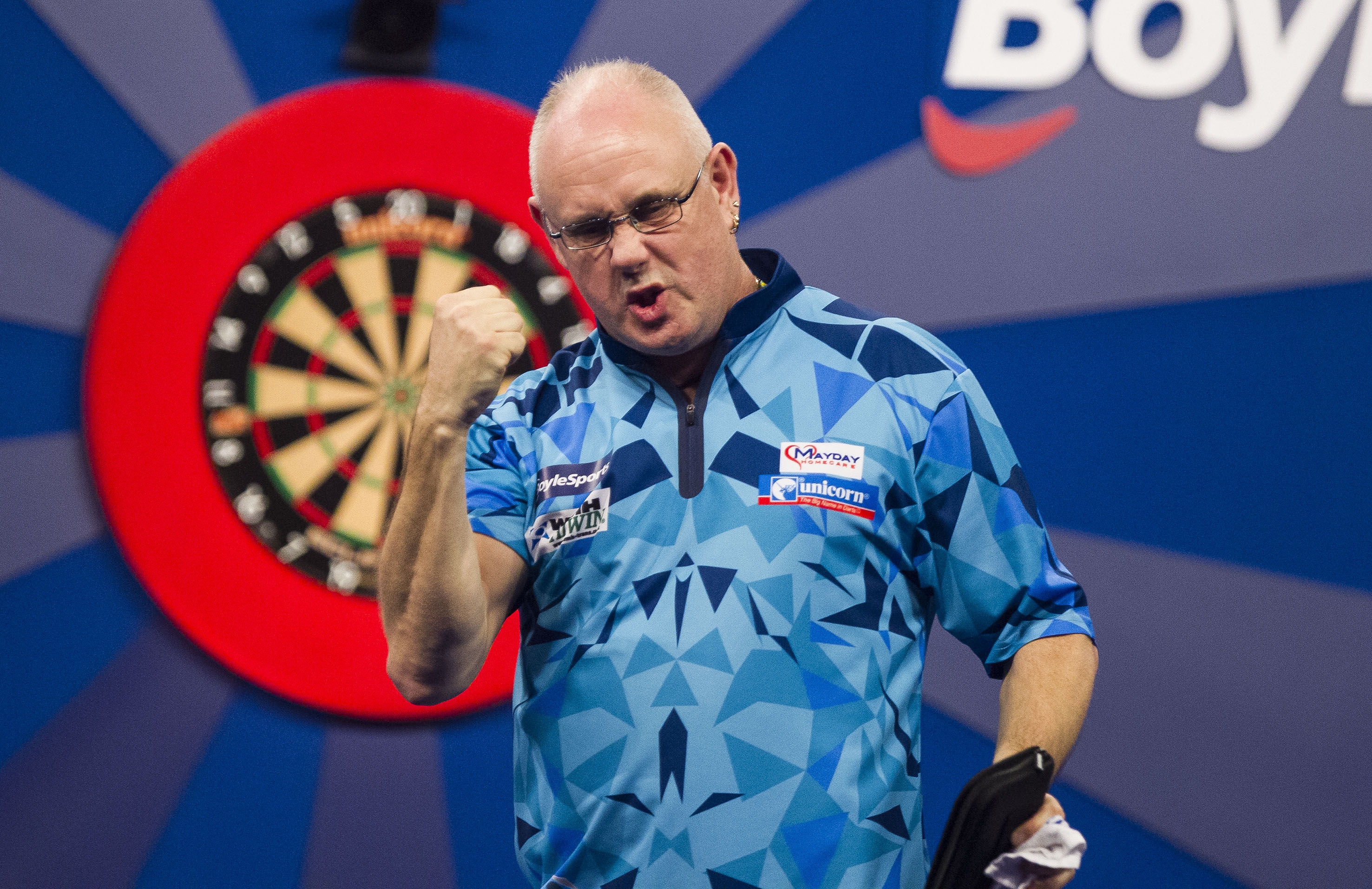 IAN WHITE admits the "great relationship" with Unicorn is the reason behind his long consistency in the sport.
The Stoke star has vowed to battle back up the world rankings after illness hampered his form last year.
White, 51, has shown flashes of his brilliant best over the past few months as he celebrates a decade with Unicorn.
He revealed: "It's a special thing, 10 years has flown by since I started with Unicorn. It's been a great relationship, they've stood by me and it's been nice to have someone to give you everything you need.
"Over these past few years there's been some hard times but Unicorn are a nice company, nice people and will do anything for you. In sport you need that support around you.
"It's getting harder and harder each year with these new lads coming in and wanting to prove a point.
"To be doing it on the floor over all these years, it's a good feeling.
"I'm a Liverpool fan, it takes me back to Bill Shankly. He always used to say the bread and butter was the old Division One, it was never Europe.
"To me it's quite similar, the bread and butter of darts is the Pro Tour every week. That's where you've got to be good, hopefully the rest follows with it.
"I'm glad it's come back to being two days again now. The four or five days just killed me, sitting in a hotel eating out of a cooler box and not being able to go out was just hard work."
White produced a dazzling win over Luke Humphries in the UK Open, only to be edged out in a thriller by Polish sensation Sebastian Białecki.
He added: "I just want to be back up there and enjoying it again. It's hard work when you are further down the rankings. You are not seeded and you are swimming against the tide.
"This year I've got to get back in the TV tournaments, these ProTours I've got to really start kicking in.
"I wanted to last year but with the illness, it just killed me. Every time I was playing I was in agony with the kidney stones.
"Once I'd finished a game I was curled up in a hot bath, it was just so sore.
"I just had to get the op done privately and get it sorted or it wouldn't have even been done now.
"I started to improve towards the end of last year when I got to the quarter-finals of the Grand Prix.
"In the UK Open I let Sebastian go 7-3 up which I shouldn't have done. I got back to go 9-8 up and in the decider I just didn't kick in.
"Fair play to him he went on to beat Ryan Searle, the lad played well. Every other TV tournament is the same. I hit a lot of 100 averages and lose."
Words: By Phil Lanning
Images: Taylor Lanning