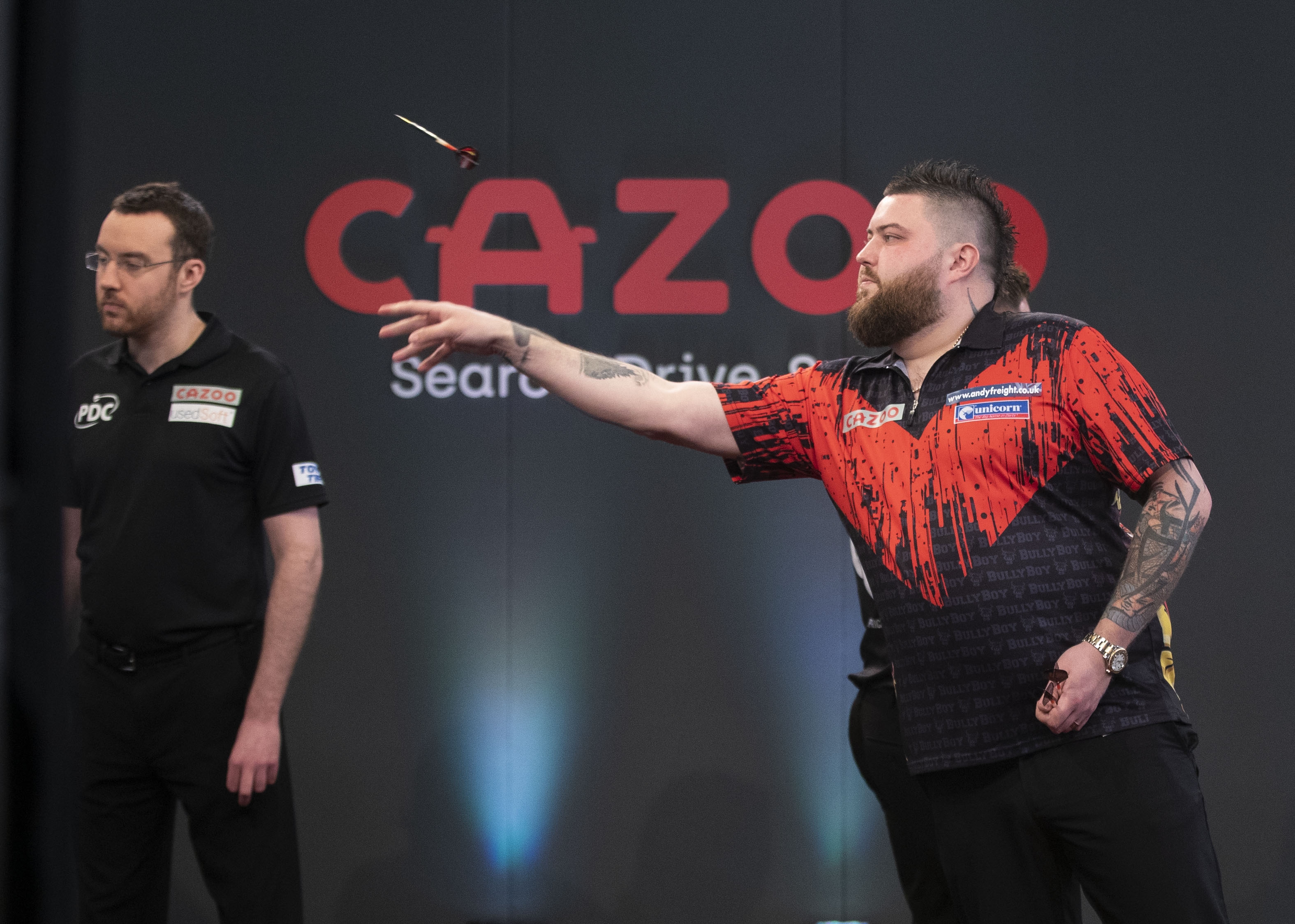 MICHAEL SMITH has opened up on his heartbreak of losing another major final at the UK Open.
The ex-World Youth champ has suffered 10 final defeats in recent years and suffered another tough setback with his latest loss to Danny Noppert on Sunday night.
But Smith, 31, remains defiant about how far his career has come and rising to World No.4.
He said: "Yes it hurts bad losing finals and still not having that major in my locker.
"But I'm married, I have two kids and living a life I didn't think was possible all those years ago. And this isn't a flex, this is a positive post.
"I lost the Premier League final and was overjoyed just to be there but did wonder if I ever make another final will I ever get that chance to compete at that level.
"But time and time again I have my wobble and then straight back on the board and keep fighting the way I know how just always remembering what and how it felt not having anything and struggling.
"I've always gone to darts and give more than 100 per cent to get what I'm worth and not what I think I deserve. Things are ain't so easy in life if you think you deserve this and that.
"You have to fight and wait your turn in the line. One day I'll get what I'm worth and one day this post will be irrelevant.
"But for now I keep fighting and remember trolls are trolls not people I hold close to my chest like my family my wife my two amazing kids.
"And some great friends I've made not just life long friends but new friends we have met over the past two or three years who will also be life long friends who show there support who share those bad times just as much as I do but always there and that's all that matters. So thank you and much love."
Words: Phil Lanning
Images: Taylor Lanning