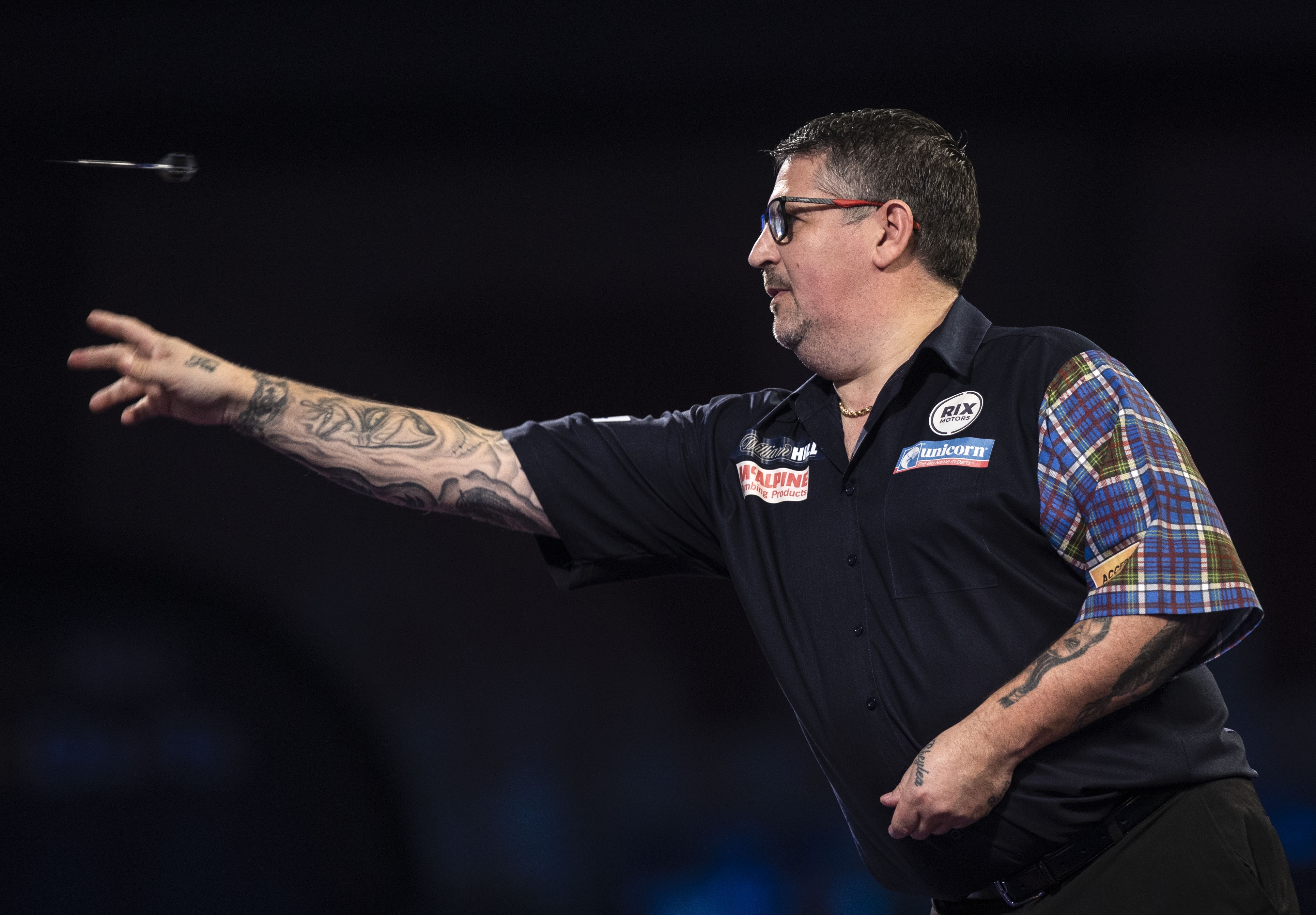 GARY ANDERSON admits he can't wait to return to the stage in front of Scottish fans.
The Flying Scotsman made a strong start to his Premier League campaign with a win over Michael van Gerwen.
Ando, 51, has been the subject of some of the greatest PL moments including the incredible reactions from Scottish fans on his return appearances in Aberdeen and Glasgow.
He said: "I think probably the best atmosphere was after I won my first world title, playing in the Premier League in Scotland.
"I can't remember if it was Aberdeen or Glasgow first but honestly if you want every hair on your body to stand up, that was the night.
"That was fantastic and it is still the same today, every time I go out and the crowd is like that, it is something else, it is tremendous."
Anderson won the first ever Premier League he was involved in back in 2011 before repeating that success in 2015.
Despite not winning a major individual title since his Champions League of Darts triumph in 2018, Anderson is still widely regarded as one of the very best on planet darts.
Ando's walk-on is one that gets the crowd moving as he takes to the stage to the tune of Jump Around by House of Pain, although he admits he has no idea why it became his anthem. He also admitted that he once had to walk out to Grease Lightning by mistake.
He said: "I don't know how long I have had it, I don't know how long I've used it for, I don't know how I ended up getting it!
"It just kind of came about and I got used to it and that's it."
Story by Phil Lanning. Images by Taylor Lanning