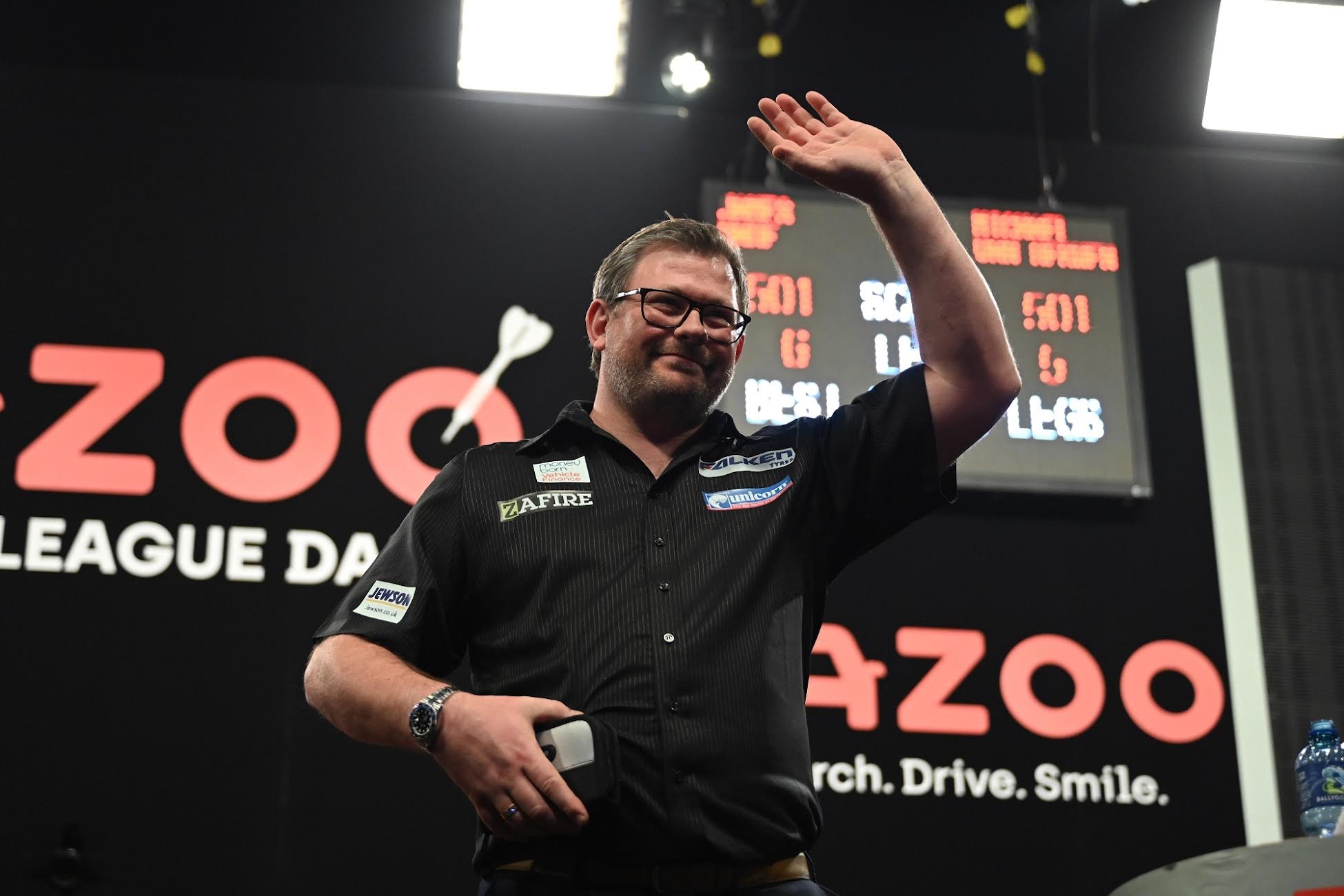 JAMES WADE admits he's just super happy to be moving "onwards and upwards" after a classy second Premier League night win.
The Machine moved into third above Scot Peter Wright in the table after beating Jonny Clayton to win Night 12 in Dublin.
Wade, 39, has now reached five finals with two wins and also hit his highest-ever average of 114.73 in a 6-1 semi demolition of Gerwyn Price.
He said: "I'm super happy. It's not very often I'm short of answers. I've played among the greatest darts players tonight and I've prevailed to the top. I'm moving onwards and upwards which is quite surprising.
"At times even people like me get fortunate. But what you are doing in darts, the younger and less experienced players have to learn that if you are constantly putting yourself in the right position, you get to a point where you can choke or move on.
"I think I've proved that for the last five or six weeks. It's great to have a positive interview. I'm far happier than most people in the Premier League right now.
"Sometimes you stand back and look at the dartboard and you think 'just show yourself a bit of respect, just have a go at it'. When they go in you think 'bloody hell all those hours of practice'. It all pays off.
"But another night you couldn't hit a cow's backside with a banjo. It's all relevant but tonight it all went my way.
"I feel it was fair. Jonny went in front but I didn't feel he was the superior dart player. I just think at the end of the night, I think the best dart player on the night won."
Wade will now play Clayton again in the quarter-finals of Night 13 in Glasgow next week but dismissed any dreams of landing his second Premier League title.
He added: "I don't dream. I just know where I should be."
By Phil Lanning