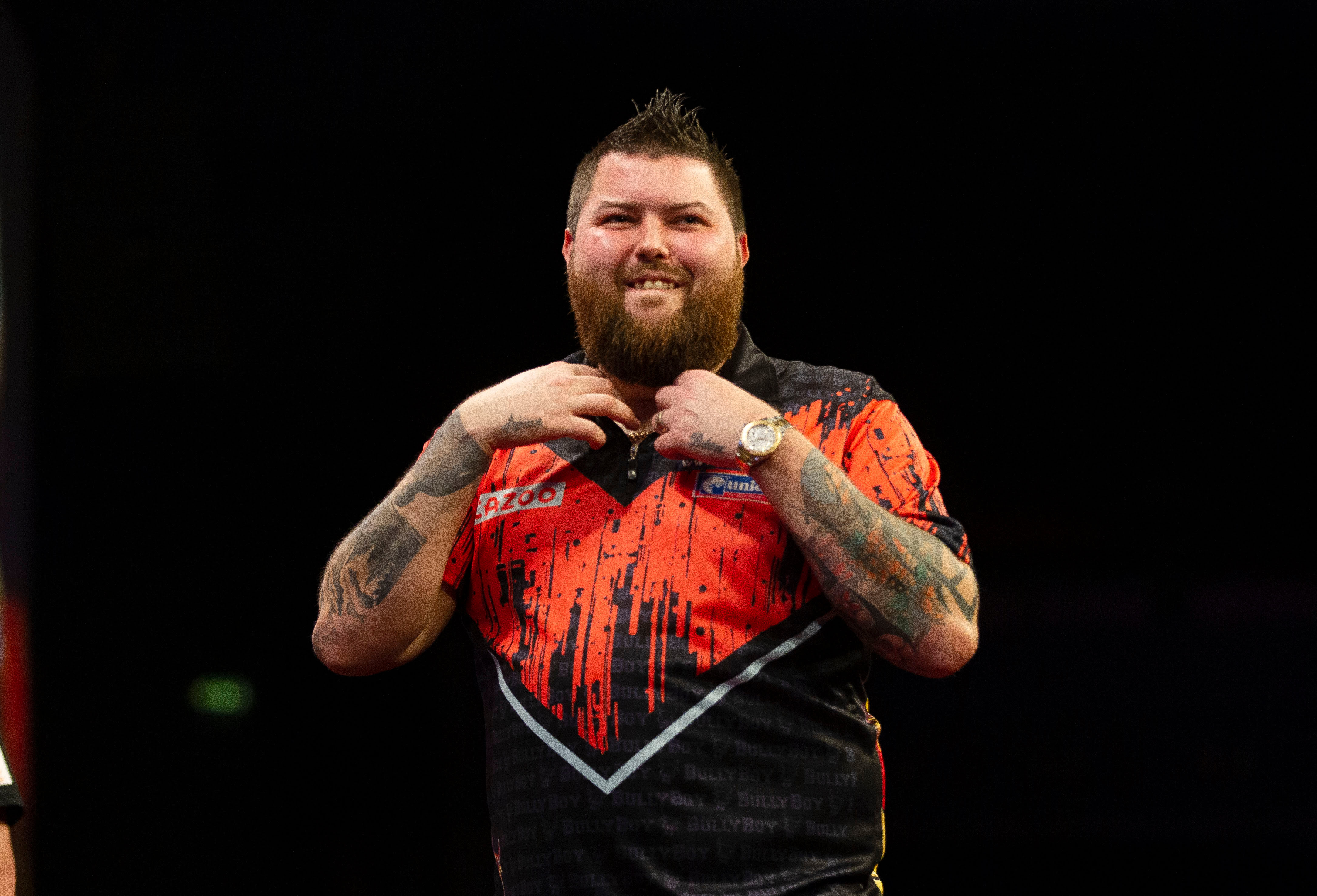 MICHAEL SMITH reckons he adds soap opera Coronation Street drama to the Premier League!
The two-time world finalist faces a crucial night of action in Exeter as he bids for a first win this season against Joe Cullen tonight (Thursday).
Smith, 31, was sensational in his run at the Ally Pally but just hasn't quite yet had the luck in the league.
On his return to the PL, he joked: "I maybe don't do much on stage entertainment-wise, the thing in my favour is my scoring. 
"I think I bring drama, the Emmerdale or EastEnders of the Premier League. I'd rather be Coronation Street because that's more local to me!
"I used to give it large on stage, I've stopped all that. I started not shaking my head. 
"You have to know the right time when to give it the big 'un. I work on different things all the time to make myself stronger on stage. It's taken me 14 years and I've nearly got the right package together as a player. It's about learning game management."
Despite his tricky start to the campaign, Bully Boy remains in favour of the more ruthless knockout system. 
He added: "I love the new format, it's good for the fans. They get to potentially see their favourite player play three times. I think it's the best format we've done. It's given us all a big lift. 
"You've got to keep positive and keep focused. I'm enjoying it, the crucial bit is when you get to week 10 or 11 when you are sick of travelling. 
"It's about stamina then because we are constantly travelling to ProTours, the Europeans and the Premier League. It takes its toll and if you're not positive with a good attitude, you might as well stop. I think I've now got a good, strong mental attitude."
Words: Phil Lanning
Images: Taylor Lanning