Team Unicorn stars Ted Evetts and Callan Rydz claimed victories at the year's final PDC Unicorn Development Tour weekend in Barnsley.
Evetts won his 13th title at this level in Event Seven, enjoying a 5-3 win over Joe Davis in the Event Seven decider to open Saturday's second of three days of action.
The 23-year-old won eight matches during the event, including a narrow 5-4 defeat of Northern Ireland's Nathan Rafferty in the quarter-finals and a 5-2 victory over Event Six winner Damian Mol in the semis.
He took a three-leg lead in the final before Davis hit back to trail 4-3, but a 12-darter for Evetts sealed his first title of the year.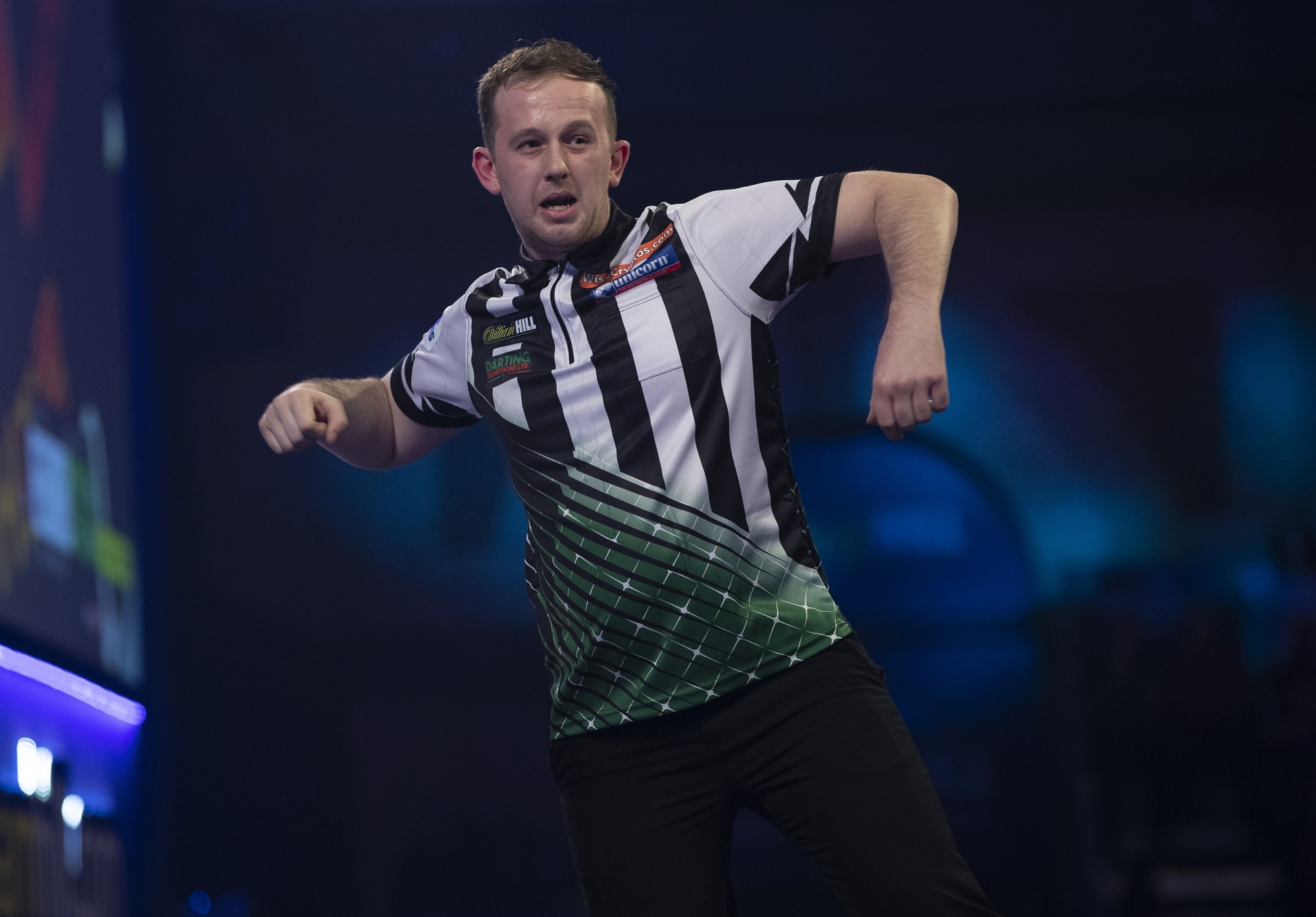 Callan Rydz picked up his second PDC Unicorn Development Tour title on Sunday evening, claiming event ten, defeating Hong Kong's Lee Lok Yin 5-1 in the final recording an average of 104 in the process.
Rydz was dominant throughout event ten with comprehensive defeats over George Cressey, Eirwyn Evans, Daniel Castle, Niels Zonneveld with a 103.1 average and Jack Main.
Both Rydz & Evetts will be part of the 96-player field for the PDC Unicorn World Youth Championship Last 96, which will take place today at the Barnsley Metrodome and they will be joined by fellow Team Unicorn youngster Jeffrey de Zwaan who is in fact the no.1 seed for the event.