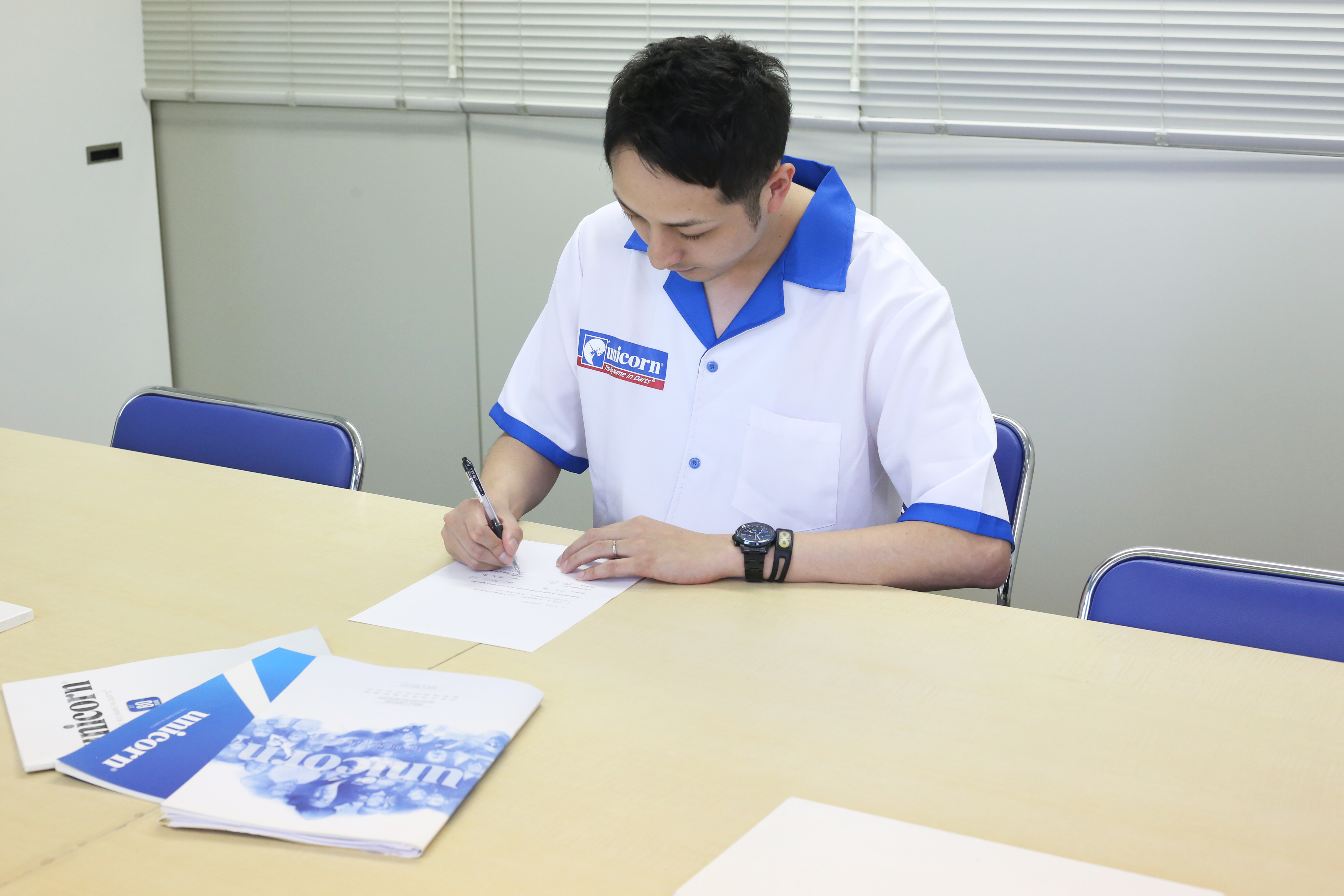 Highly talented Japanese player Toru Suzuki has signed for Unicorn Darts.
The 32 year old from Yamanashi is delighted to be on board with the World's leading darts manufacturer and follows in the footsteps of close friend and practise partner Seigo Asada in being the third Japanese star to represent the brand ''Unicorn is a very famous worldwide dart brand and I am so honoured to receive this opportunity.''
Masakazu Fukunaga and Yoshikazu Arai from Felix Corporation the Unicorn Distributor in Japan echoed those thoughts: "All of us at Felix Corporation are delighted that Unicorn have given Toru this opportunity. Their knowledge and help will play a crucial part in his darting development."
Asada commented "Toru is an amazing player and his natural home is with Unicorn. He is joining a fantastic team!".
Suzuki, who finished 5th & 3rd over the last two years on Japan's Perfect Tour, also claimed three victories during his 2017 campaign. He will be playing a full part on the PDC Asian Tour alongside Asada this year, with his ultimate aim in the future to claim a coveted PDC Tour card.
Unicorn Player Liaison Manager Matt Rankin said: "Toru is destined for bigger and better things and Unicorn will be with him every step of the way."
Lee Parker Unicorn's Production Director added "We are very pleased to have Toru join the Unicorn Team. My development and design engineers are working with Toru and myself to create his first Player Edition Unicorn Dart Set. This is planned for globally release later in 2019. These are exciting times for Unicorn Japan and Unicorn Worldwide."