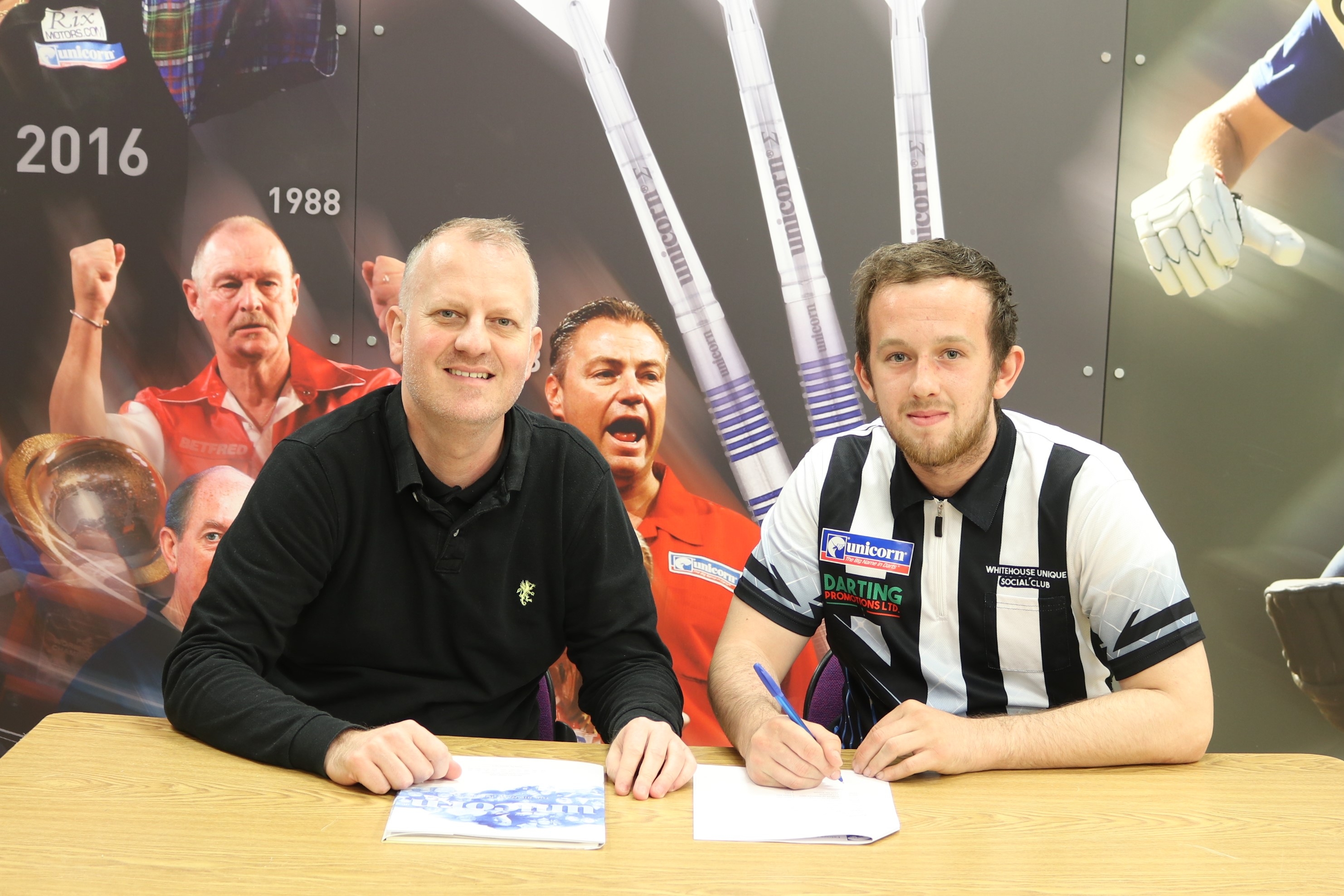 He is one of the top young talents in the sport and Callan Rydz is now a member of Team Unicorn.
The 20-year-old Geordie has been earning rave reviews this year and has just claimed a first PDC title.
"It has been like a whirlwind for me" he said. "To sign with the biggest name in darts is incredible and with their support, I really think I can achieve great things."
Rydz is good friends with fellow Unicorn stars Chris Dobey and Adam Hunt and despite being unlucky twice to miss out on a Tour Card on count back, the young man is learning his trade and is destined to succeed.
His landmark first win came last month when he beat Luke Humphries to win on the PDC Unicorn Development Tour. And earlier this month, he was pipped at the post in a last leg decider by Darren Beveridge in the final of a PDC Unicorn Challenge Tour event.
Unicorn Player Liaison Manager Matt Rankin said: "Callan has had a great start to 2019 showcasing his talent on the Development and Challenge Tours. He is destined for bigger and better things and we will be with him every step of the way."
Mark Pritchard from the Rydz management team echoed those thoughts: "All of us at Darting Promotions are delighted that Unicorn have given Callan this opportunity. Their knowledge and help will play a crucial part in his darting development."
Rydz reached the semi-finals of the PDC Unicorn World Youth Championship last year and is hitting 100+ averages regularly on tour.
Remember the name!
Story from STUART PYKE