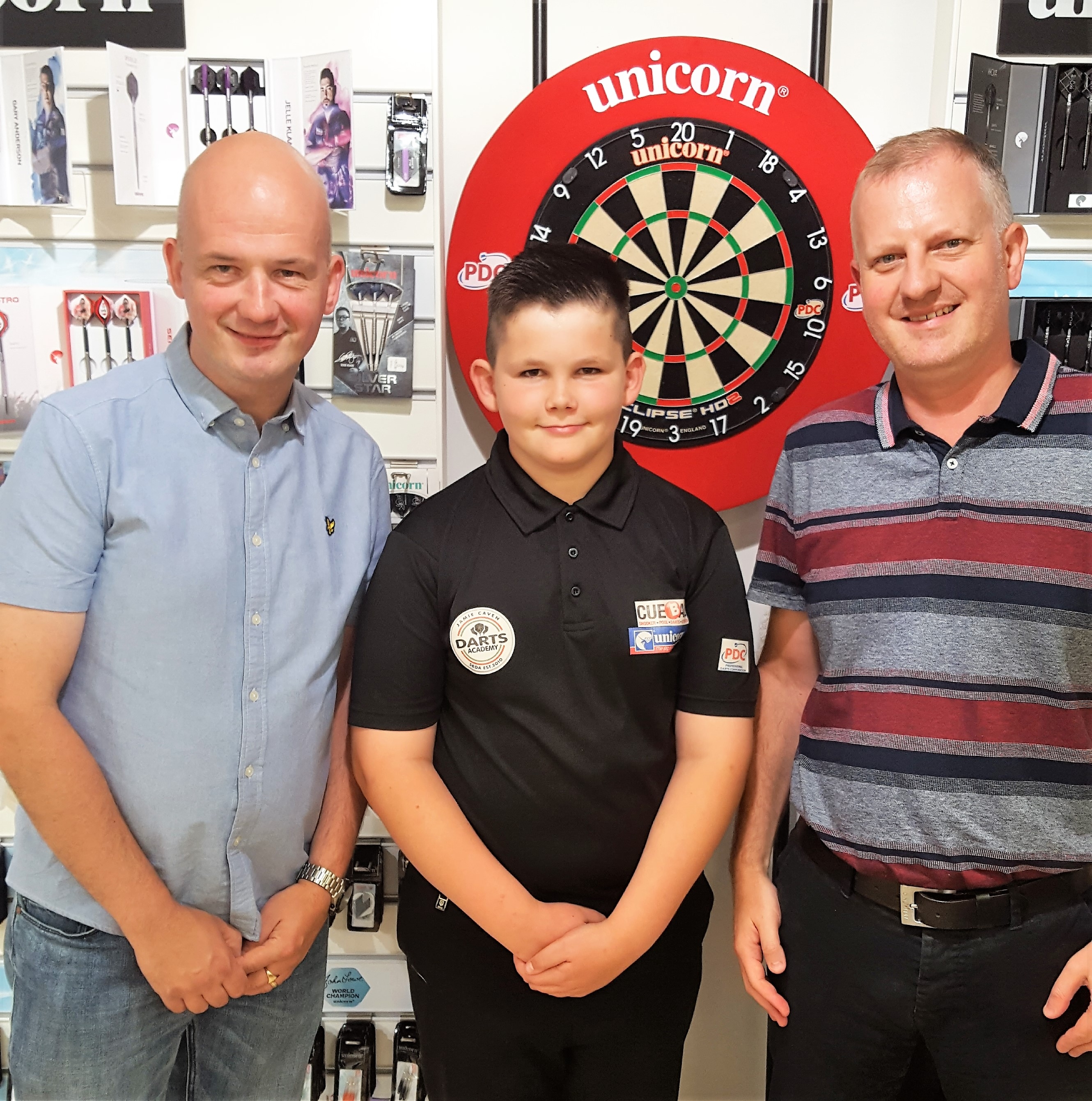 Unicorn Darts are delighted to announce our brand new signing; 12-year-old Henry Coates from Matlock, Derbyshire.
Henry is the latest recruit to join Team Unicorn's Generation 180 category, launched specifically for Academy and Junior players, who are the future of the sport. Henry comes highly recommended by Team Unicorn Maestro Jamie Caven, where he is a regular player at Jamie's Academy in Derby, which is also sponsored by Unicorn Darts.
"I'm extremely proud that the Unicorn sponsored JCDA (Jamie Caven Darts Academy) has helped Henry to progress over the past 4-5 years since we began," Jamie said. "Henry is an example of why we began the academy, to nurture aspiring youngsters to develop into our sport, and for him to join me with the World's leading darts manufacturer is testament to himself and to the academy. I'm sure Henry's natural talent and progression will see him have a very bright future."
This year, Henry was crowned champion of champions winner at the JC Darts Academy, closing the final with a maximum and a 14-dart leg. He's also competed on the Junior Darts Corporation circuit for the last few years and finished 19th on the overall Order of Merit back in 2016, at the age of just 10. He was crowned Derbyshire Youth Player of the Season back in 2017 and also received three man of the match awards for their U18 side.
Unicorn has a proud history of supporting and championing Junior Tours and Competitions in the UK, including the PDC Unicorn World Youth Championship, which last year was one by Unicorn's very own Dimitri Van den Bergh.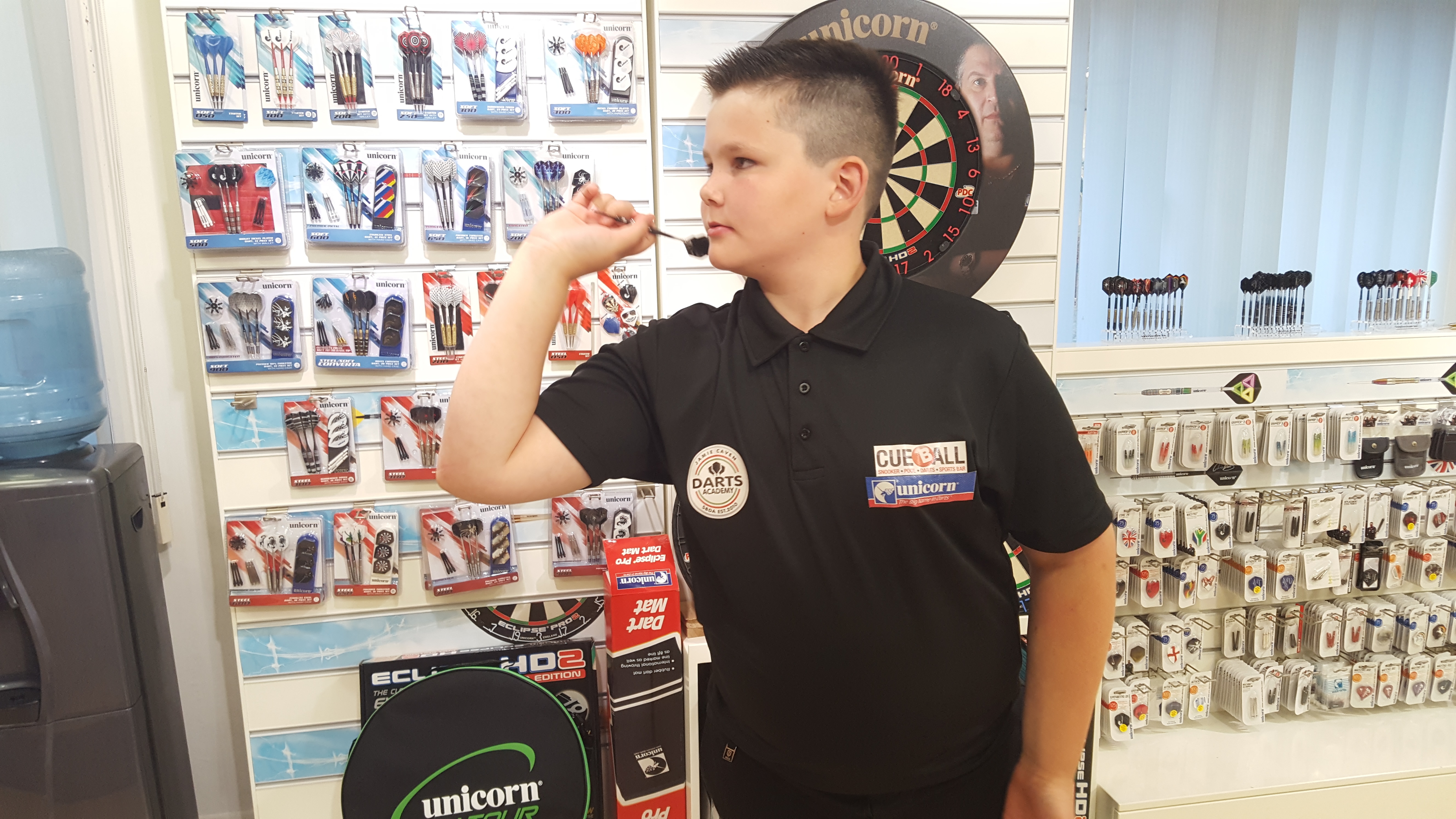 The signing of Henry typifies Unicorn's long term commitment to the grass roots game, with the 2018 Generation 180 line-up now including seven talented youngsters - Nico Blum (Germany) who has PDC Tour experience, Craig Reeves, Jack Warner, Shane Reidy, Adam Paxton, Kyle Manton and our latest recruit Henry Coates.
Henry's Achievements
Last 32 BDO World Youth Championships 2016 (age 10)
Last 64 BDO World Youth Championships 2017
World Masters Boys last 64 2017
Won Skipsea U14 youth Championships 2016 2017
Runner up Skipsea U18 Youth Championships 2017
Northern Youth Darts Organisation U14 Runner up 2017, 2018
Derbyshire Youth Player Of The Season 2016/17 (unbeaten)
Champion of Champions Award winner at JDC Jamie Caven Darts Academy (5 Times)
Topped JDC Seasonal Table 2 Times
1/4 finalist numerous time on JDC Tour
Youngest Ever Player To Play County Senior Darts for Derbyshire
81.99 Ave Playing For Derbyshire County Senior Darts aged 11
Notts County Darts Youth Open Semi Finalist 2018
Derbyshire Super League Winner 2018