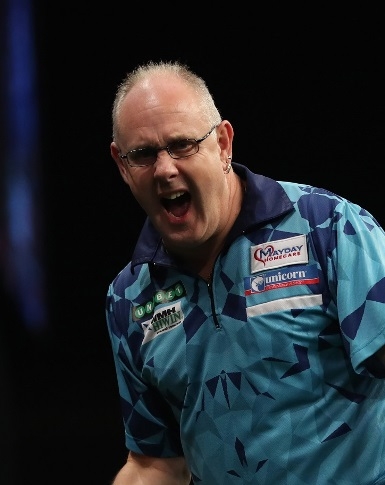 Ian White and Michael Smith both missed out on the big prize at the latest Players Championship weekend.
Meanwhile Unicorn youngster Adam Hunt enjoyed one of the best senior results of his career, reaching the quarter-finals of PC 14 in Wigan on Sunday.
But it was a case of 'Double Cross' for White and Smith over the PC weekend! White was beaten by Rob Cross in Saturday's final, while Smith was downed by the World Champion in Sunday's semi-finals.
Cross won his first tournament since claiming the World Championship as he saw off White 6-4 in the final. The Unicorn man had come from 0-4 down to level the match and then missed an opportunity to take the lead before Cross wrapped up the victory. White blew six darts at doubles to make it 5-4.
It was White's best run for three months. The highlight was an average of 109 in his last 16 win over German Martin Schindler.
The Unicorn duo of Kyle Anderson and Joe Cullen reached the last 16 at PC 13.
Meanwhile on Sunday, it was Peter Wright who took the spoils to win his first event of 2018 as he beat Cross 6-4 in the final…..Michael Smith looked on course for the final as he beat the likes of Max Hopp and Dave Chisnall but he came undone in the semi's losing 6-2 to Cross.
And it is a big well done to Adam Hunt…..he beat Diogo Portela, Steve West, Goerge Killington and Nathan Aspinall before losing 6-2 to Cross in the quarter-finals. But this result will give him a huge boost for the rest of the year.
Dimitri van den Bergh also enjoyed a fine run to the quarter-finals on Sunday. He was eventually edged out 6-4 by Wright.
Story from STUART PYKE
Photos courtesy PDC