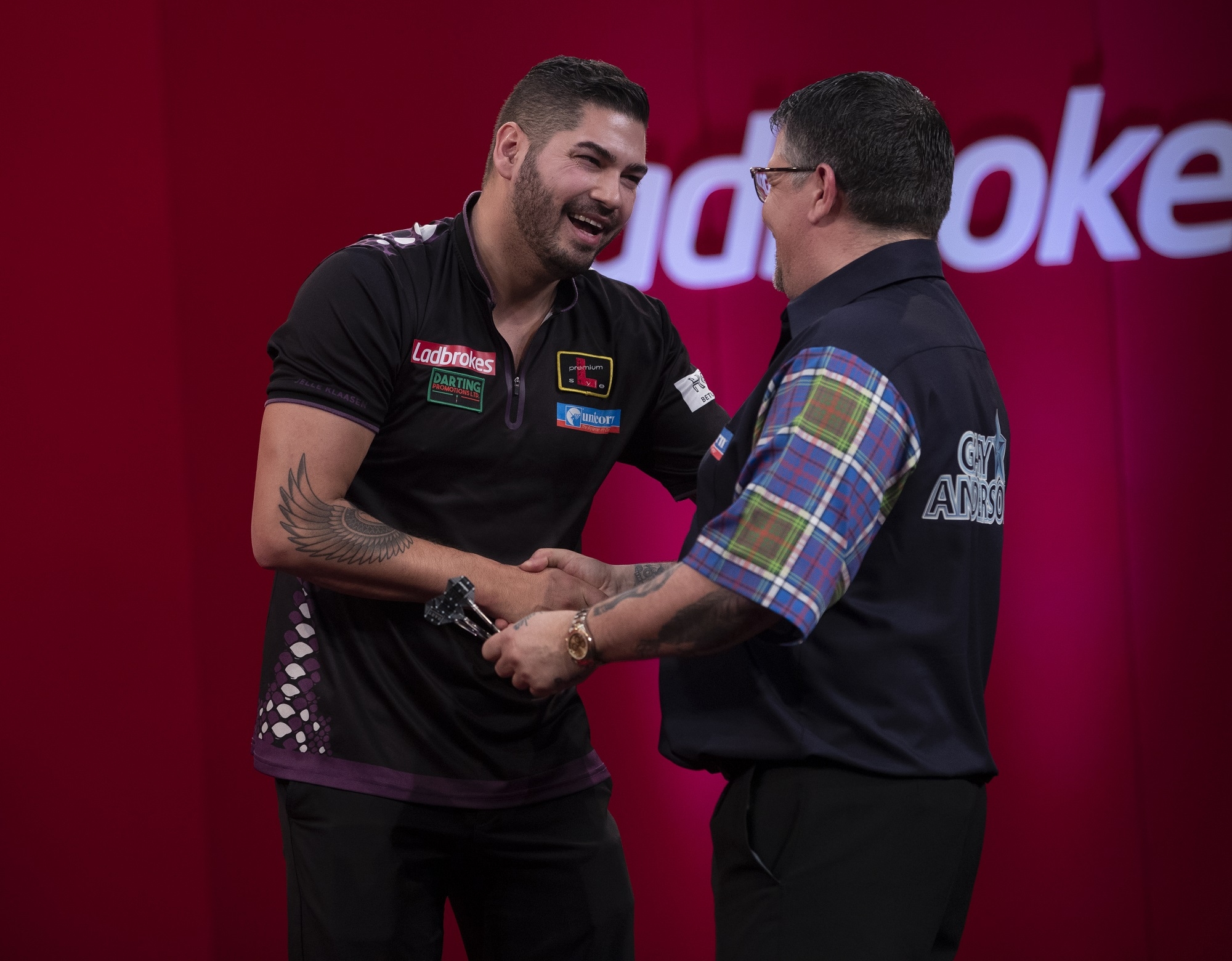 Team Unicorn duo Gary Anderson and Jelle Klaasen secured places in the Low6 Home Tour Play-Offs Championship Group on Wednesday.

Two-time World Champion Anderson and former Lakeside Champion Klaasen booked their spot in Friday's Home Tour decider by claiming wins over Dave Chisnall and Mike De Decker in their opening two matches of Semi-Finals Group One.

Chisnall gained consolation with a 6-5 win over De Decker in their final match of the night, before Anderson saw off Klaasen 6-2 to top the Group One table.

It now makes it nine victories in a row on the Home Tour for Anderson, having won all three of his groups undefeated.

The final two places in Friday's Championship Group are on offer in Thursday's Semi-Finals Group Two, as top 16 stars Rob Cross, Nathan Aspinall, Jonny Clayton and Joe Cullen face off.
SINCE 1937. Over 80 Years of Innovation and Experience - Have a closer look at the darts used by both players below.
Jelle Klaasen World Champion Phase 2: https://www.playwiththebest.com/jelle-klaasen-world-champion-phase-2-steel-tip-dart-set.html
Gary Anderson NOIR Phase 3: https://www.playwiththebest.com/noir-gary-anderson-90-tungsten.html