Team Unicorn star Michael Smith will play at the UK Open in Minehead after being rushed to hospital this week.
He will also line up against Raymond van Barneveld as he seeks a first Premier League win in Exeter.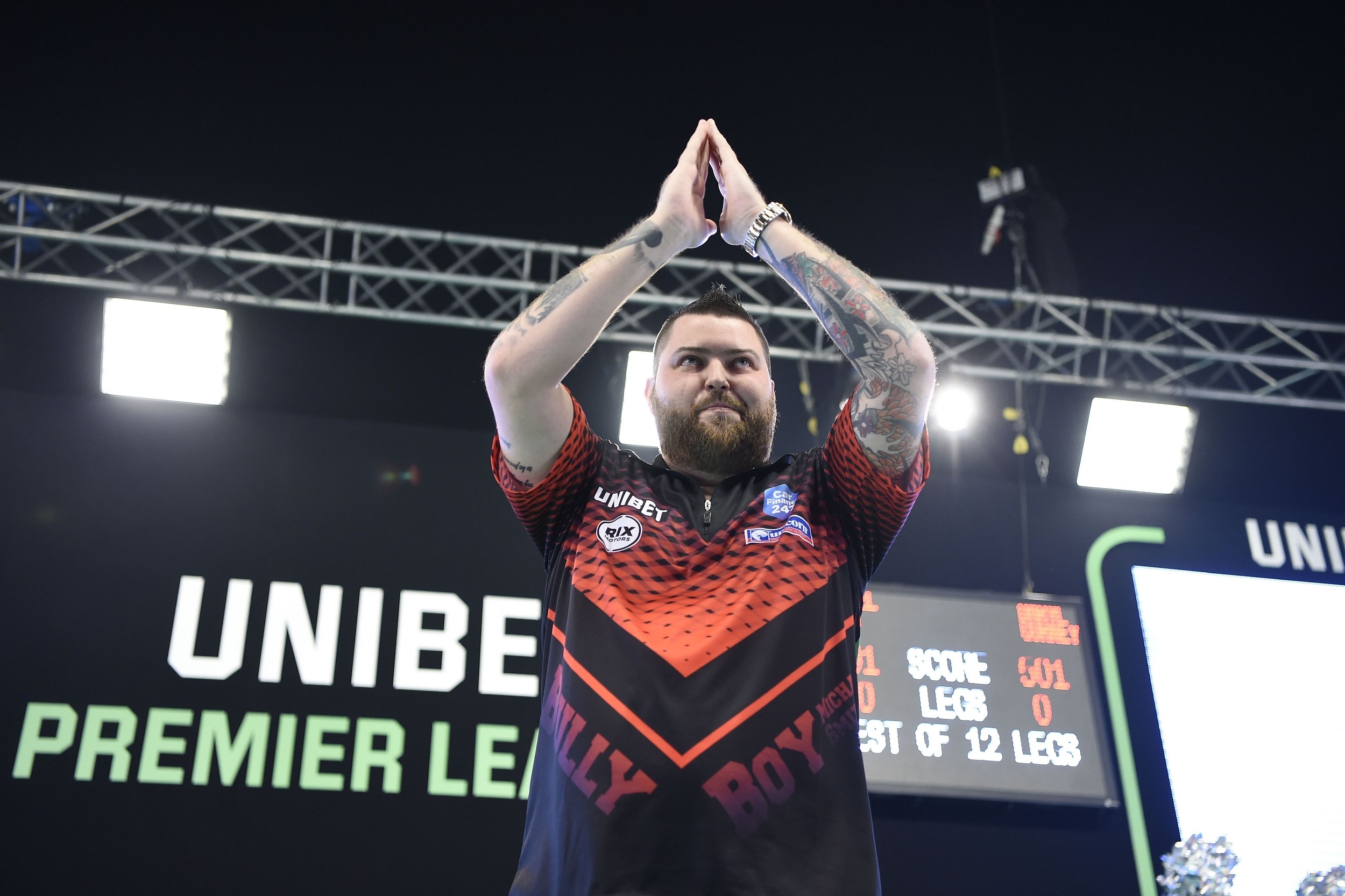 Smith needed an emergency procedure at Whiston Hospital near his St Helens home on Monday to remove an abscess from his groin.
"It was nasty and was getting bigger," he said. "I know I should have got it checked out earlier because it has been there for a few weeks."
Emergency surgery has left Smith limping and on pain killers and antibiotics and he will need to get the wound dressed daily to prevent infection.
"There is strapping around my leg and it is very important that it is changed every day. I will just get up on the stage and do my best because I need to start winning in the Premier League and I really enjoy the UK Open. It is a tournament I feel that I can win."
Unicorn stablemate James Wade looks to upset PL pacesetter Michael Van Gerwen in Exeter.
By STUART PYKE