5th Test, Day 3, Saturday 22 August 2009 is the date Jonathan Trott cemented his spot in the England Test team with a century on debut against Australia. It marked a period of stability that English cricket has desperately craved since his final Test Match in 2015 against the West Indies.
At the peak of his powers, the mere mention of the word 'Trott' brought calm and poise to every English cricket fan, knowing that if he was at the crease for the day, so too would England be.
Statistics rarely tell the whole story, though Trott's do a pretty good job to dispell that theory. He enjoyed a fabulous career of 52 Test Matches, 9 hundreds and almost 4,000 runs at an average of 44.08. And yet his importance to English cricket in one of their most dominating periods between 2009-2013 was much more than that. His infamous appetite for runs and just his sheer presence at the crease allowed the more flamboyant and free-flowing figures in English cricket, such as Kevin Pietersen and Ian Bell, to flourish.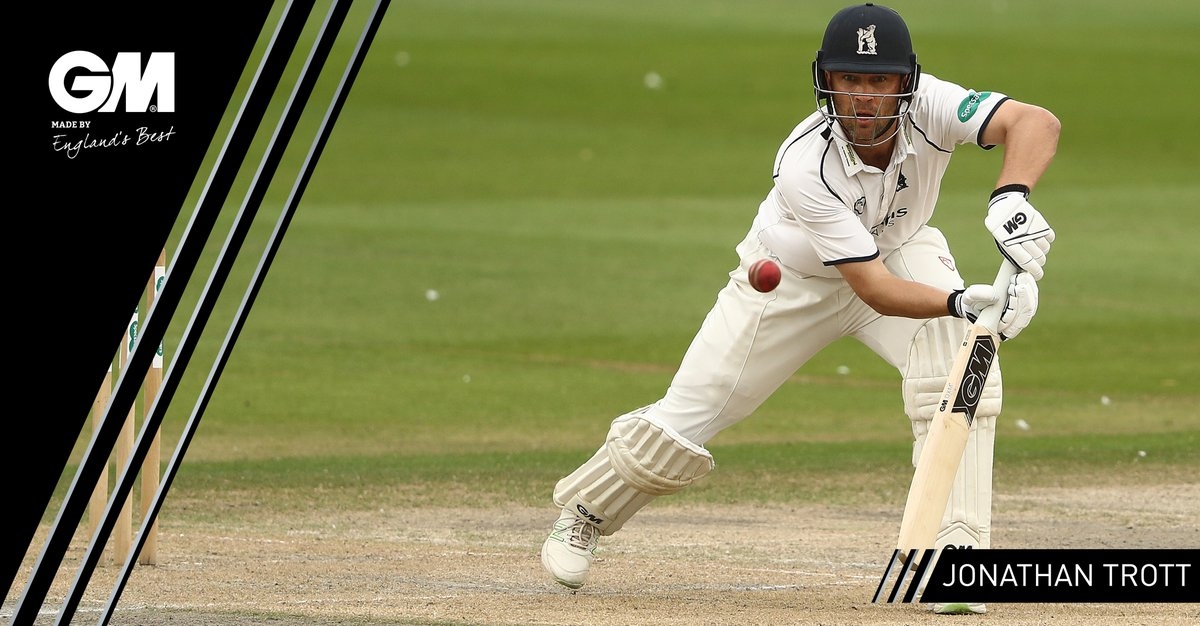 Trott's Test career included 3 Ashes victories, most memorable of all being the 2010/11 series in Australia in which England emerged victorious for the first time since the 1986/87 series. Trott averaged 89 with the bat in the series, scoring two hundreds along the way to notching up 445 runs as England took the series 3-1.
Some of Trott's idiosyncratic mannerisms became infamous during his career. In particular, his incessant scratching of his batting guard at the crease meant that in some of his longer innings (of which there were a fair few!), rather than the traditional small line most batters make to take guard, Trott would scratch away as if he were digging a trench, seemingly readying for battle with the next ball. Despite sporadic complaints from frustrated captains over the years, there certainly appeared to be method to his approach when he completed 1,000 runs in Test cricket one year and one week after he made his debut.
Since he announced his retirement earlier in the season, there have been a number of tributes from teammates past and present, highlighting the legacy that Trott the man and batsman has left on cricket in England.
The former England star signed off in typical style by helping Warwickshire to the division two title last week, as the 37-year-old continued to score prolifically for Warwickshire and only just missed out on posting 1000 runs in his final season in domestic cricket.
He will be sorely missed here at GM, and we will cherish all he has done for English cricket. The easiest way to promote a bat is to have a world-class player raise it to the crowd to acknowledge the applause, and Trott did that more often than most. But more than that, Trott was a fantastic ambassador for the sport and commanded respect from all corners of the cricketing world, and for that we thank him.
#ThankYouTrotty.
Gonna miss this bloke! Great playing with you mate @trotty ! Great effort to win this year and to be back in Div 1! The hard work starts again next year. #YouBears #ThankYouTrotty @WarwickshireCCC pic.twitter.com/ELxNjmLoS3

— Ian Bell (@Ian_Bell) September 26, 2018